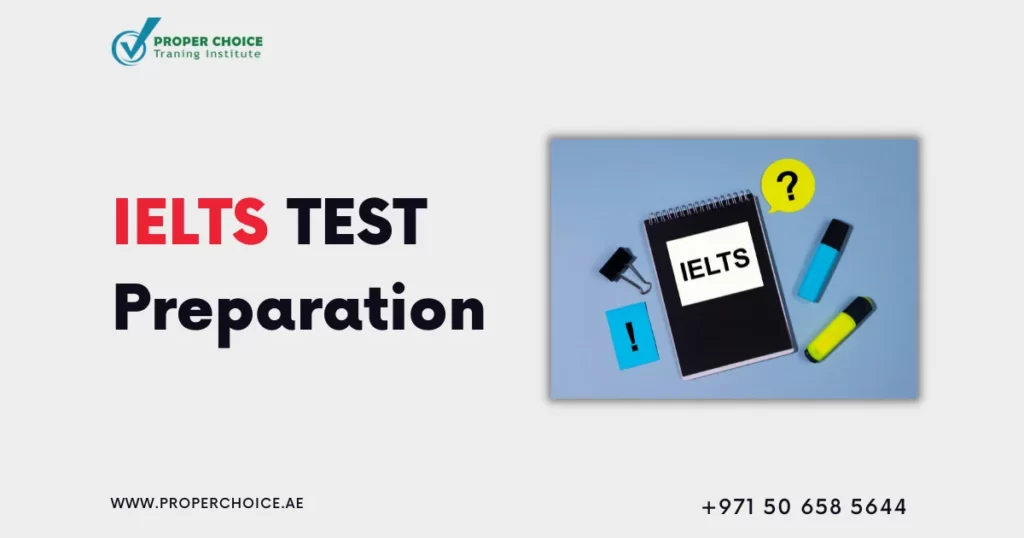 IELTS Exam Preparation Overview
The International English Language Testing System, or IELTS for short, is a mandatory international level test for Non-Native English language speakers who are aiming to study or work in native English-speaking countries. The concept behind this test is to assess the feasibility of the potential students or workers in all aspects of English language usage. Thus, it assesses how well they can communicate in oral and written forms along with comprehending what they have heard and read. This is predominantly used in the European-based education systems whereas its counterpart, the TOEFL, is the option of choice in most American-based institutions. 
Proper Choice Training Institute offers affordable and comprehensive IELTS preparatory classes that facilitate your effort to earn the highest possible band score. With our specially designed study plan, students are evaluated at the start of the preparation by conducting diagnostic, and accordingly, sessions are planned. We take pride in our students' achievements and love to make them be the best possible version of themselves they can be by acing their exams.
The scores of the IELTS Exam are valid for TWO years
IELTS Test preparation at Proper Choice begins with a DIAGNOSTIC TEST which evaluates students' strengths and weaknesses; thus, it will allow us to know for a better score.
IELTS
32 Hours Of IELTS Test Preparation, This Includes
Assessment Test
In Class Training which focuses on Listening, Reading , Writing and Speaking in details
5 MOCK tests and their review sessions
Unlimited doubt clearing and review sessions until upcoming test date
Personal attention to individual students to enhance their score
Weekdays and Weekend batches
Flexible timings which suits working professionals and students
We guarantee score enhancement as our trainers are specialized in test preparations.
IELTS Crash Course
IELTS is a mandatory international level-based test for Non-Native English language speakers aiming to study or work in native English-speaking countries. IELTS is jointly managed by Cambridge English Language Assessment, The British Council and IDP Education Pvt. Ltd.
There are two forms of IELTS Testing:
IELTS General Training Exam–
This is for those who are planning to undertake non-academic training or to gain work experience for immigration purposes.
IELTS Academic Exam–
This is intended for those who want to enroll in universities and other institutes for higher education purposes in English-speaking countries.
The difference between the General and Academic training versions is the content and purpose of the tasks. All other features such as timing allocation, length of written response, and reporting of the score are the same.
As this is an English Language Exam, they focus on assessing the students in all areas of communication: Reading, Writing, Listening, and Speaking. All students are given the same Listening and Speaking tests; Reading and Writing vary as per the need of the student who opts for Academic or General Training exams.
Each section is scored separately in the range of 0 to 9, and the overall score is an average score of all four sections. The results are available usually 13 days from the test date.
| | |
| --- | --- |
| VLADLENA SAIDOVA | AASHINA AGARWAL |
| Listening – 7 | Listening – 9 |
| Reading – 7 | Reading – 8.5 |
| Writing – 7 | Writing – 7 |
| Speaking – 7 | Speaking – 7 |
| Band Score – 7 | Band Score – 8 |
Why Choose Proper Choice Training Institute?
Personal attention to individual student
Customized programs
Exhaustive study materials
Expert guidance from highly experienced faculty
Complete and in-depth coverage of test syllabi